Dodge City High School

In Memory
James "Jim" Speelman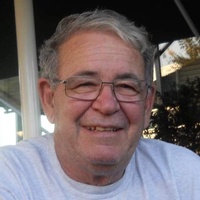 James F. Speelman, 72, of Enterprise, Alabama died Easter Sunday. April 21, 2019 at the Medical Center of Dothan, Alabama.
The eldest son of Victor and Mary (Cave) Speelman he was born on Thanksgiving Day November 28, 1946 in Dodge City, Kansas. He was active in Boy Scouts, becoming an Eagle Scout, and participated in sports and band through out Junior and Senior and High School.
Jim attended Dodge City schools graduating from Dodge City High School (1964) and Dodge City Junior College.
He enlisted in the United States Army and was promoted to 2nd Lieutenant. He served two combat tours in Viet Nam as a Green Beret Special forces officer and then as a Helicopter pilot during The Viet Nam War, sustaining combat injuries during those tours. He had tours in Korea and was chief of helicopter operations for the Sinai Peninsula Peace Keeping Forces in Egypt. Jim retired as a Major in the United State Army and thereafter worked as a safety officer for the US Army in Europe.
He is survived by his wife Wipada and daughter Ammara of the home, and daughter Kristine (Eric)Emde, Grandchildren Anna and Joey Emde of Clayton, North Carolina Sister Eudora (Marvin) Petersen of Concordia, Kansas and Brother Joseph (Sheryl) Speelman of The Woodlands , Texas.